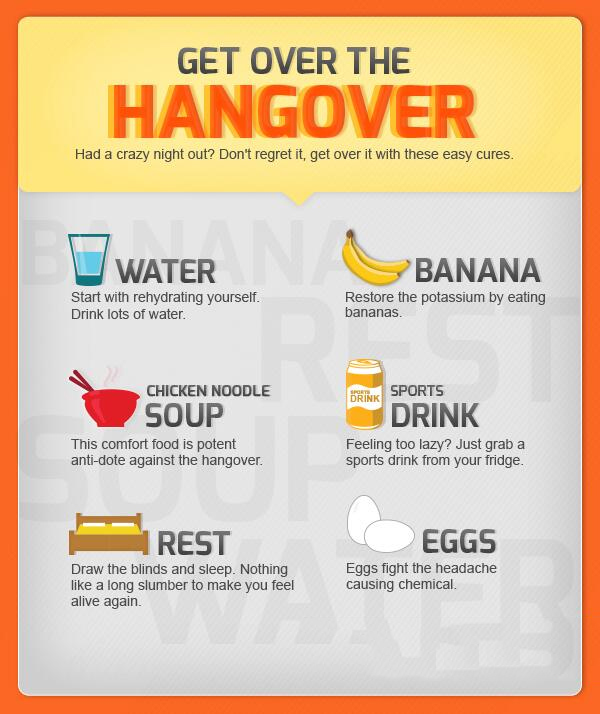 Hangover Remedies- Tips to Get Rid of Hangover
So… last night you hit the bar and drank ounces of alcohol? Boozing is not bad but should be in limits. Worried that you crossed the alcohol limits? Don't be and let's see some remedies for your hangover.
 # GIMME WATER
Alcohol can cause dehydration, so try balancing it with few ounces of water. The H2O content is a must as it helps you in recovering from hangover by hydrating your body and pumps back the lost fluids.
 Source: http://www.odela.net/