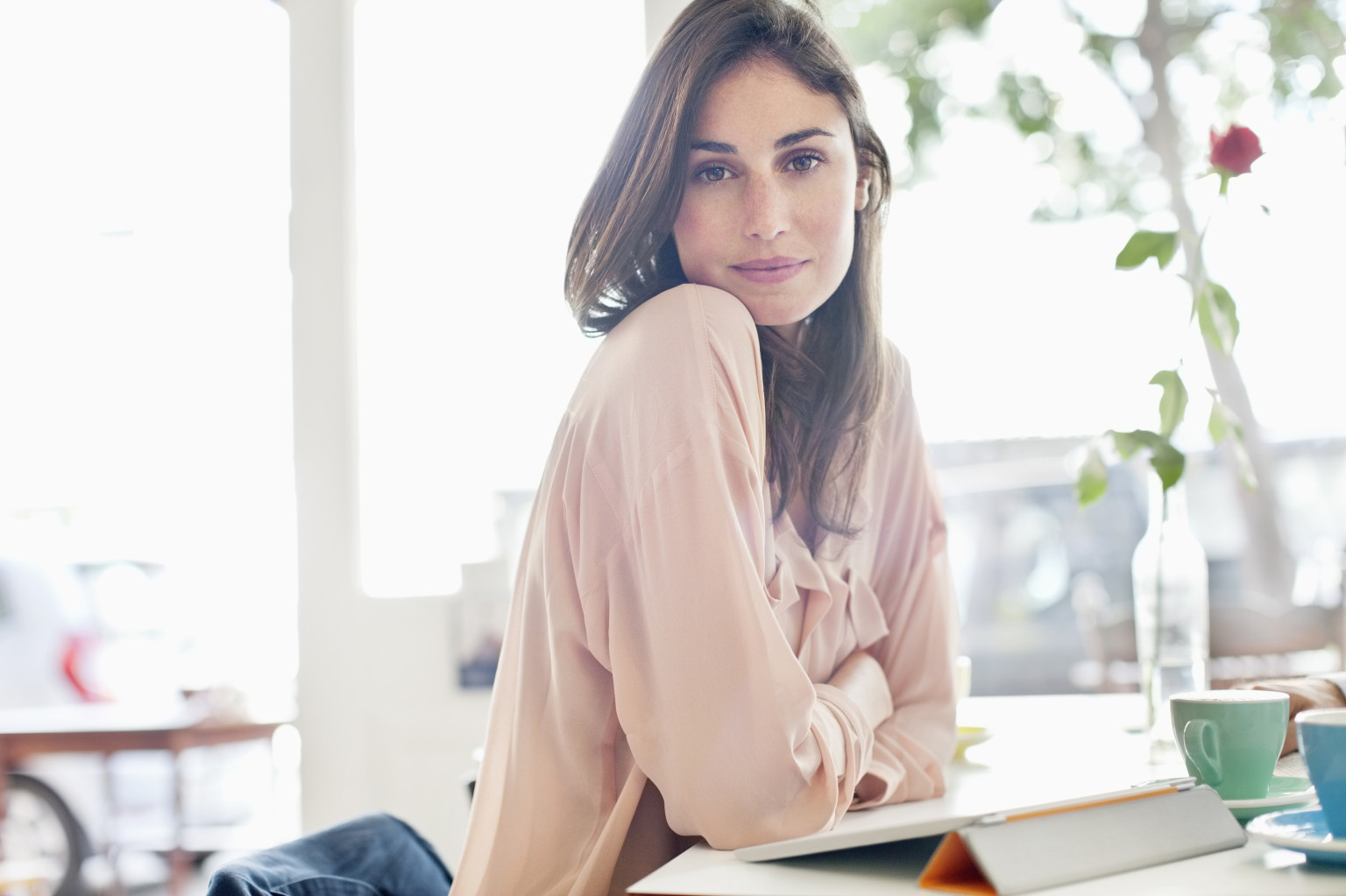 How to be sexy and confident?
"No matter what a woman looks like, if she's confident, she's sexy"
– Paris Hilton
It could be a perfect case of egg and chicken, and the race to find which came first. Those aren't very sexy-looking, in their own eyes and by their own standards, will argue endlessly to prove how others who are bestowed with pretty looks are more confident and stand out. But today, many experts believe that the tables have turned and it's no longer just about looks but your sheer confidence that gives you an edge over others who found you simply sexy.
"Many would agree that Shah Rukh Khan wasn't the most blessed looking star when started his career. Even going by his own words in various interviews, he wasn't good looking at all. But it's his immense confidence in work that still leaps out of screen, which has made him one of the most sexiest looking actors and household names across the globe," says tarot and numerology expert Seema Midha, who has met lots of personalities, and feels the definition of beauty has now completely changed.
Hope, many would agree with one of the truest and the real life examples of King Khan. And that's one major reason why most, though not all, are glued to their television sets if he is being interviewed. There's something about him – a common man rose from humble beginnings – that has made him sexier in our eyes. So, be it male or female, both can be truly sexy if they understand their strengths and capitalize on them rather than working on something they try to emulate from someone.
#Being Sexy Is Not Just Limited To The Way You Look
source:http://4.bp.blogspot.com/
Your personality can attract those whom your outer beauty could not attract. But, first and foremost you should love yourself and learn to appreciate yourself with all the flaws! A quick self-introspection makes you come across your past mistakes. Such incidents might shake you up for once, but after they happen you emerge as an even stronger and experienced person. Truly said, that a man learns a lot from his mistakes.
#Only Your Personality Can Leave An Indelible Mark On The Mind Of Other Person
source:i1.wp.com
Your physical appearance can have an effect on the other person but only for a short span, while your personality will make others fall in love or like you. Though everyone loves to have such positive attributes but not all manage acquire them. Of course, you need to work hard to acquire them.
"Confidence is a quality that is etched into your personality so hard that it shows when you talk, walk, act or behave in a certain manner. And just in case you think you are low on that, there's a way out. Explore and assess yourself and get to know what things will increment your confidence levels and make you feel good about yourself," says Ankita, one of the students undergoing grooming classes.
#Never Give Up On Yourself Or Lose Faith In Yourself
source:http://nationalwealthcenter.com/
Now answer this. Don't you love Indian cricketer MS Dhoni when he maintains his cool quotient despite the world seems like falling apart for cricket fans? If you say yes, you must understand that its confidence that helps you deals with challenges with a huge smile on your face even in the most difficult situations. Make sure not to doubt yourself again and again! Once you decide on something, make sure you achieve it whatever it takes to do it.
#Meeting Expectations, Winning Laurels Doost Confidence
source:http://www.inc.com/
One of the qualities of being confident is accomplishing work, meeting deadlines and living up to the expectations of others. What a man or a woman looks in the opposite sex is confidence. Till the time you are not confident on yourself, how can you expect someone else to trust you till the time you trust yourself? For a women, only possessing a lot of wealth or having a perfect body is not just enough – the guy should be one who can carry himself and also who's worth having a good conversation with.
#Physical Pleasures Are Not The End
source:http://static.oprah.com/
you should be with a man who gives you a tough competition with his skills and competence and one who is open-minded and lets you be yourself in the true sense. That's called being 'sexy!'It doesn't mean that appearances don't matter but they are just not the only parameter to judge someone. Both the qualities stand important. First comes personality, then looks, which add up to it for being a total package loaded with confidence that is termed as being 'sexy'.
#The Basic Grooming Activities Should Be Followed By A Man
source:http://seattle.fearlessfashionista.com/
like staying fit and following a proper diet regime. A healthy daily regime helps mainta concentration and helps boosting up morale.
# Upgrading Your Conversational Aptitudes Will Make An Extraordinary Impact On Others
source:http://faveable.com/
You'll enjoy interacting more others will respond to you in a significantly more positive way. Your confidence levels are bound to increase when you know you are being respected by others. Self-assurance is the key to confidence. People who are short on confidence, not only fail to realize their self-worth but also give an impression of being weak and coward. When you cannot identify your abilities then nobody else will.
#A Man Should Know How To Respect Women
source:http://www.tsbmag.com/
A lady loves being respected for what she is and a calm voice of men towards women show that he knows what it takes to be a true gentleman! And yes, surprisingly a compliment can make a women's day and work wonders for her!
#Men Are Instantly Attracted To Women Who Use Their Brains Effectively And Efficiently
Being independent is always one factor that drives men crazy. When they see that a woman is self-sustained and can handle herself, nothing can be a bigger turn on for them. For all the girls out there, having an opinion in this male dominating society is of utmost importance. It's not necessary to agree with what others think or say but an individualistic opinion on issues is a must!
One should always be experimenting and open to new opportunities. That's how we learn to live, act and adapt to changes. Also don't be too adamant because till the time you let yourself dig into newer horizons, you won't be able to discover yourself fully, beautifully!
1 /1