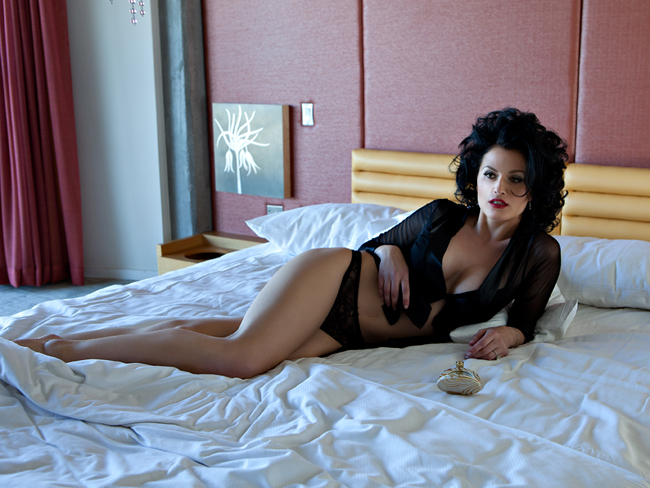 How to please my wife?
On a witty note, the query 'how to please my wife?' would attract one common answer across the globe, 'it isn't possible!' But on a serious note, if we tell you what you believe to be the most arduous task, is actually the easiest and most enjoyable thing in the world – wouldn't that be surprisingly shocking for most men? Well, we are neither joking nor intend to stretch it too far. There's a reason why your wife is called 'better half'. All we are here is to help you make your 'better half' happy, which in return will make you the happiest man in your life. Read it, to turn it better and her happier right away…….
Life is a memorable and fun filled journey with a happy companion. And it becomes a misery for somebody whose partner is either tired, boring or focus too much on work and awfully less on beautiful life and his partner. With me guys?
Friends, chances are that you'll jump on to say 'yes' for both the statements (in above para) made above. But unfortunately the second one shows the mental and physical condition of most men after their erratic working schedule, almost every day. Nobody would disagree, that earning for many is slipping out of hands with every passing day, resulting in making 'retaining a job' a gargantuan task in itself. But remember, having a stable deck i.e. a happy home could work as an excellent life-saving jacket in troubling waters. Have your doubts? Don't worry we are here to help you bail out of every problem.
Having a happy wife goes a long way in making a happy life easier. So, here we bring you some simple ways to make her life better and your best. Please do whatever, but ensure to do it with honesty, keeping the trust of your darling wife intact and a sense of care, all of which women have the sixth sense to identify. These simple changes in you would make her feel on top of the world:
# Understand Emotions
Source: http://www.connectwithhisheart.com/
This will solve half of your problems in one go, if you could understand her emotions, exactly like you used to figure out with your mom. Don't let those senses go off for your darling. Remember, if you wail about a woman in life being too emotional at every step, you must meet a man with a woman minus emotions. OMG!! So, please understand her emotionally and behave like a true gentleman!
# Trust/Honesty should be the only policy
Source: http://static.eharmony.com/
With use of technology reaching at its peak, honesty seems to have become the bone of contention, amongst most couples across the world. Infidelity has crept in. While husbands feel making friends and chat online are necessary part of their official lives, wives feel they could sense when her hubby is going astray! If she doesn't complaint often about your female friends and with some she feels the need to keep a tab on, please let her do it if there's nothing to hide. If you need to lock the phone, sharing your password with her, will only increase faith in you and you'll be surprised, once she's aware, she'll spy less on your mobile. So, no matter, how big your designation or your pay package is, you've no right to flirt with secretaries to pretty colleagues and expect her not to do the same in return. Or sit with mouth shut! That would be out and out discrimination. So, try to be cent per cent honest with your wife, in order to make her feel comfortable and relaxed.
# Caring is Magical
Source: http://lasvegasfertility.com/
Women are known for their caring quotient. Remember: Caring ould germinate a seed of love in anybody's heart. So, caring for her makes her feel on top of the world! Calling her from office, getting her flowers, taking her out for a shopping, keeping a tab on everything she's doing and acknowledging her efforts not only as her partner but also as an experienced human being who understands what all does it take to manage work and family, helps her become emotionally strong, healthy and more balanced. The one, who cares more, always comes across as a more mature and sensible partner and goes away with the credit of being a strong pillar in the family. Living in a happy family will make your life literally lighter and happier.
# Women Love Surprise
Source: http://www.alssecuritysolutions.com/
Get her gifts, take her for outing, and give her a relaxing massage and all that you think that could make her happy and unwinding. Show her your charming side and surprise her with your love-filled moves.
# Give Her Space, Freedom
Source: http://www.vamshare.com/
Caring too much, no way and never means intruding somebody's space and her right to live life. You have all the right to see your channels and play sports but also give her a sense of freedom of doing what she wants to, see what she wants to and cook what she wants to. Even if that increases the distance, let it be for the time being, coz with time, partners will get to understand the value and role of each other in each other's life.
Above changes and showering such caring attitude in a relation will not only recharge your life but also make it more lively, paving the way for your physically satisfying journey as a couple. Besides, making her feel great about her mental and emotional state, making her physically happy literally makes her feel more satisfied, if done in a best possible way. So, here are some tips to please her in bed and make her feel like the most beautiful women you've. Believe us, this would simply make her go ……..ooohhhhhhhh!
# Get Her Sexy Night Dresses
Source: http://www.phoenixbrideandgroom.com/
Every woman wants to look pretty and if you get her a sexy outfit for a night, she'll be more confident in bed giving you more than you desired, fulfilling your physical expectations. Not only both of you will have gala time, she'll also enjoy making love to you.
# Kiss Her, Everywhere
Source: http://img5.visualizeus.com/
A good kiss is a sign of kick starting the sex-filled night out! Kissing her on neck and licking her sensitive ear lobe make her close her eyes and go in a world of fantasy that paves the way for a big 'O'. The warmth of your breath along with the wetness of lips will send sensation all over her body. Kissing her and whispering in her ears about your love, makes her charged up for the night!
# Spend Time Doing Foreplay
Source: https://s.yimg.com
Hitting straight to the point isn't something that makes women go crazy in bed! So, have patience and use all your licks and light-bites to set her in mood that makes her all set to wet.
# Give Her All You Got!
Source: http://www.self.com/
Once you know she's ready, make sure not to postpone it too much and give her all what she is yearning for. Be like a man and firmly take control of her body and do it all you can with a little bit of wildness. Making her feel that you are in control will allow her to let go in your arms and enjoy the thing.
# Don't Get off  the Bed Soon After
Source: http://cos.h-cdn.co/
Make sure not to get off the bed soon after you are done. Spend time talking to her and still on with some kisses here and there. This would not only make her feel more secured with you but will also pleases her with quality time spend between both of you. The more time spend together lovingly, the more happier and healthier your coming life will be!
Trust us, seeing your better half happy will give you a sense of unfelt relaxation. And when after a good night sleep, you wake up fresh, you'll understand the power of love.
So, if a little effort for your wife could turn your boring and not so happening life into a one happy family and more satisfying professional life, to a great extent, why not shed all sorts of ego and choose love and care to turn your life into a more peaceful and better world. Live to love and be in love with life, not to forget wife!
1 /1