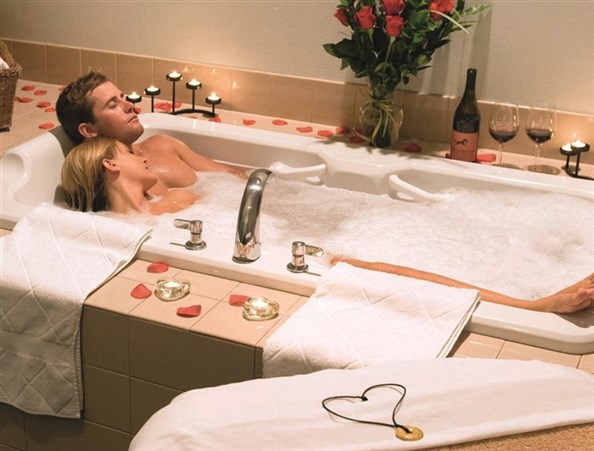 One Night Stand- Yay or Nay!
Have you ever landed in your bedroom with a lady expecting hump and dump, you met in a party or somewhere randomly? Have you ever lingered with her for the whole night, moaning your name again and again with the sound of oohs and aahs? Have you ever left love marks of your performance on her body in the form of love bites? Yes, I am talking about One night stand!
Source: http://zerowoes.com/
One-night stand is a firecracker of sexuality, short, explosive and most enduring. It's a quick fix-sexual escapade for your desire for sex. Though society may term it as bad but, one night stands are not always bad, in fact, they teach you a lot about you and your partner in (sex) crime :P. You can review your performance in bed with the gal by seeing the satisfaction on the girl's face and her openness and frankness with you. You will get time to learn and improve yourself at the divine art of making love in case you are lagging behind.
Ah, of course, going to bed with someone you barely know or you are meeting for the first time prevents emotional attachment, in totality it's a "no strings attached" case. So, you need not to be the coy or feel yourself embarrassed about getting intimate with the lady. You may talk to her and share your grief too…Yeah, brownie points here. Doing this relieves your stress and recharge your mind that got numbed, while doing boring routine tasks. Oh! Jeez, when someone wants to be with you so badly that she gave up her night just to linger around you, I must say, it is a multi advantage for you guy. One you will experience the fulfillment of your sexual desire; second, it will give you an ego boost.
Source: http://feminspire.com/
If your girlfriend, ditched you for no reasons, you don't have to sob the whole time thinking everything has finished and it's the end of the world. You can have a one night stand and believe me, it is something you just need right now. It will make you feel liberated and will help you get through your past disastrous relation.
Most virgins are willing to lose virginity to someone they already know and are in a relationship because the moment of intimacy is quite special to them as they must have certain preconceived dreams and expectations regarding the lady. Going between the sheets with a new gal, you met just now, can be astonishing and amazing, but it has its cons as well. The person you are going with can be infected with some sort of sexual diseases, which can infect you too. So, always use precaution before getting into the main business, and also it might save the girl from the unwanted pregnancy. You don't know about the background of the person you are going with. She may be a young and smart girl who is alluring you with her charm and could have hidden motives too. If it is so, you will be in danger, boss. So, go for one night stands only when you are assured about her whereabouts.
Source: http://www.city-connect.org/
Above all, what matters the most is what you are comfortable in. Go for it, only if your conscience allows you to, else you will be carrying this burden of regret all your life. You may even regard yourself as a cheater. To avoid all this, you need to find your comfort zone and then take a decision about going for it!
1 /1