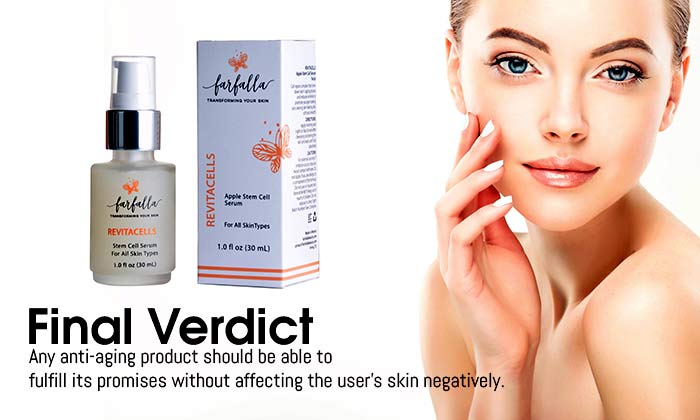 Revitacells Stem Cells Serum : Is This Serum Safe & Effective?
Revitacells Stem Cells Serum is manufactured in Mexico and imported from Irving, Texas by Farfalla Beauty. This company is committed to creating high-quality beauty and skincare products for everyone.
This anti-aging serum has cell repair complex to slow down skin aging & smooth out wrinkles for youthful radiance on the face. It costs around $26 to $29 for the 30 ml pump bottle. We have collected details about this formula, read them here.
What Is Revitacells Stem Cells Serum?
The apple stem cell technology is one of the progressive thoughts in the skincare industry. Revitacells Stem Cells Serum is a non-greasy & light-weighing moisturizing serum. During the research, we found some facts that position this product to be perfect for tightening and hydrating the skin. Antioxidants, peptides, and hyaluronic acid composition is indeed effective for obstructing premature skin aging. Surprisingly, it might also reduce the visible wrinkles & fine lines while firming the skin's texture!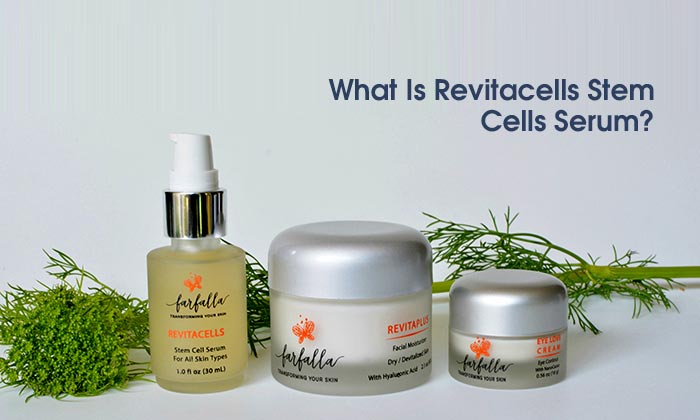 Revitacells Stem Cells Serum Ingredients: Do They Really Work?
Success or failure of any product depends on the effectiveness of its formulation. The ingredients listed on the label of this serum speak in favor of it. Have a look:
Apple extract: This is the star of this product with the quality to minimize blemishes and visibility of wrinkles & expression lines. It also stimulates collagen production and tightens the skin while restoring elasticity.
Antioxidants: Antioxidants are great to stall aging through their oxidative properties. These fight pigments on the skin & make it look & feel tight.
Peptides: These amino acids prevent skin cells break down and promote collagen growth in improving the quality of the skin.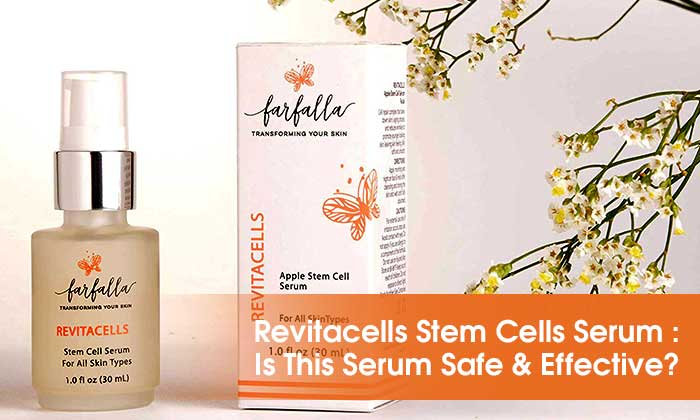 Special Features
Balances Hydration levels by preventing moisture loss
Promotes elasticity and firmness with reducing dullness
Reduces the appearance of wrinkles & aging lines
Repairs, heals, and revitalizes the face
Enhances skin texture with the even tone
Might help acne-prone skin by treating their (acne) root causes
No harmful additives used and safe for every user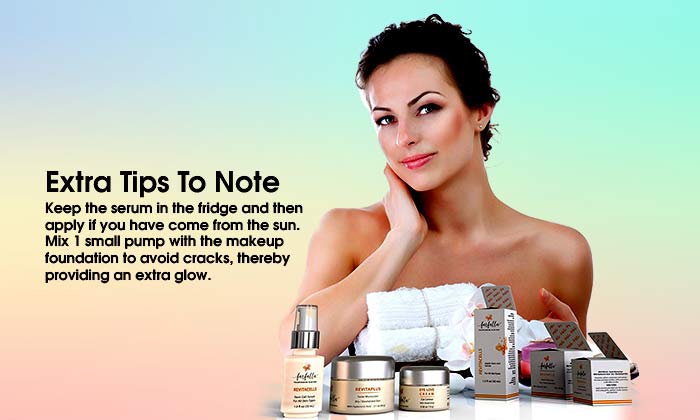 Directions To Use Revitacells Stem Cells Serum
Begin with cleansing and toning your face & neck area and then apply a small pump of serum twice a day (morning & night). You can apply the moisturizer afterward if you want.
NOTE: This serum is recommended for all irrespective of skin type, age or gender. The makers claim that this serum doesn't contain artificial colors or chemical additives. This is 100% vegan, cruelty-free and paraben-free.
Extra Tips To Note
Keep the serum in the fridge and then apply if you have come from the sun.
Mix 1 small pump with the makeup foundation to avoid cracks, thereby providing an extra glow.
You can apply a little bit of it to your dry lips before applying the lipstick. This will protect them and smooth the lines.
Avoid the product to come in contact with the eyes and other sensitive areas. If it happens, rinse out with water immediately.
Any Side-Effects Caused By Revitacells Stem Cells Serum?
The brand denies anything like that. However, there are some ingredients that might be allergic to some people. We would advise you to check the composition first and then do a patch test before committing to the treatment.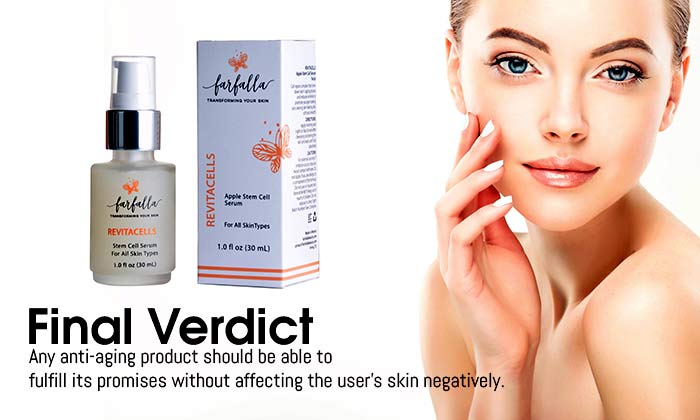 How Long Can One Expect The Results After?
This completely depends on the consistency of the user. The more regular you are with the application, the quick effects it will leave on your skin. However, the noticeable results can be seen in the shortest possible time.
Final Verdict
Any anti-aging product should be able to fulfill its promises without affecting the user's skin negatively. Revitacells Stem Cells Serum is a formula that somehow looks promising to us with the carefully-selected ingredients. Its different & innovative formula and the way it claims to provide pros is impressive.
1 /1