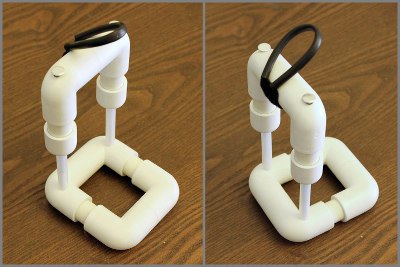 Exercise Weight- Exercise your Penis with Penis Hanger
#When Using Penis Weights, don't Forget this:
Source:http://curtisortho.com
Since the weights require hanging, ensure that you stretch and attach your penis well on the device. You can watch videos to get help on how to attach the weights properly as numerous videos elaborate on getting optimal results though the weights and extender devices. Also, remember that if you don't do it right, you may be triggering physiological damage in the penis so be sure about the guidelines when using it. If you are confused about how to apply the product then take assistance from an expert or a trusted source.
When you are using the hangers and weights, you should walk and be still in a position to allow the penis to hang in the center. If you walk while using it, the penis will move around and the legs will intrude with the weights, resulting in physiological damage and reduced results.