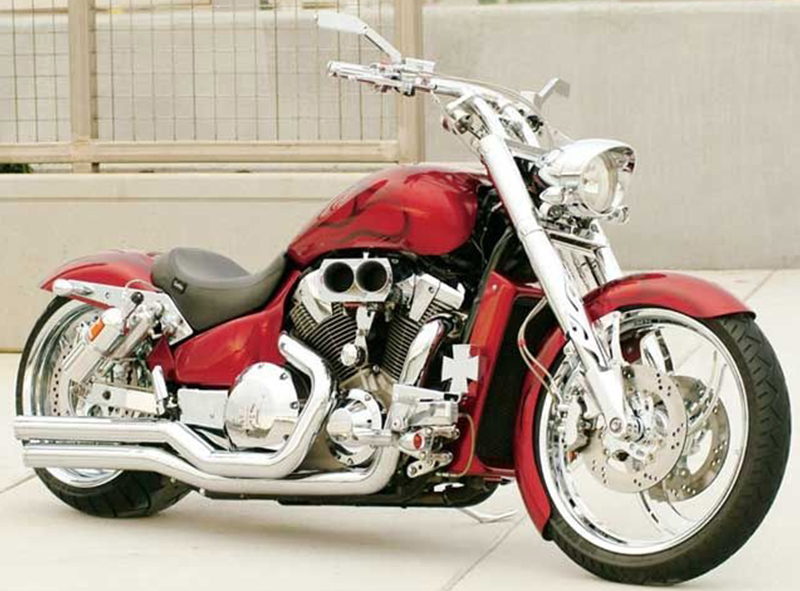 Celebs Who Love Bike
Nothing is more sexy than riding a motor cycle on lazy weekends and racing out with your biker friends. Isn't it? I am sure it's a big YES from your side. Here, are a few celebrities who were caught on camera and took away the spotlight for exhibiting their rage for bikes.
# Tom Cruise
source:http://images.mcn.bauercdn.com/
The 'Mission Impossible' star holds a passion for motorbikes. His collection includes various motorcycles worth $100,000.
# Justin Timberlake
source:http://www3.pictures.stylebistro.com/
He makes sure fashion doesn't take a backseat while he hops with his big toy. A biker jacket is just a perfect match to make you go vroooomm over him.
# Brad Pitt
source:http://i.dailymail.co.uk/
Considered as an 'action hero' , this fight club hunk always manages to come up with innovative ideas. Here, he is seen riding motorcycle costs worth $300,000 after buying a valentine gift for Angelina Jolie.
# Ryan Gosling
source:http://www.cultjer.com/
This star is smitten with idea of two wheels, a motorbike devotee he loves to rides them in his leisure time.
# Ewan Mc Gregor
source:http://i.dailymail.co.uk/
This guy is certainly obsessed with the idea of long road trips on bikes. In his interviews, he talks passionately about his fetish for this vehicle.
# John Travolta
source:http://www.virginmedia.com/
This actor showed his biking skills in the movie 'Wild Hogs' and also owns a Harley Davidson for himself to roam around.
# Orlando Bloom
source:http://1.bp.blogspot.com/
A motorbike junkie, this handsome actor owns various bikes including the Ducati Monster, Ducati Streetfighter and a BMW R1200 G.S bike. He also participated in the festival of speed and flaunted his passion for velocity.
# Usher
source:http://p1m.mbike.com/
Either it be A Brawler GTC , Ducati 848 Evo Super bike or a Ducati Monster 110 EVO Motorbike, he has various options to thumb a ride.
# Jesse Metcalfe
source:http://i.dailymail.co.uk/
A self acclaimed 'motorcycle enthusiast', he was seen spinning around Malibu with his beau. Surely an impressing way to swirl your finance, leaving her lusting for more wild rides.
# Alyssa Milano
source:http://static.wetpaint.me/
Women are no less when it comes to flaunting their love for bikes. Seen here, is Alyssa Milano riding her husband's David Bulgliari's Cam am Spyder, because women do look fiery and sensuous while racing bikes 😉
So, these are the few celebs who don't shy away from showcasing their antics when its comes to bike riding.
1 /1